Area 51 1/2 Spring 2000 FTX
---
The Furby Military Academies was looking forward to an exciting, innovative series of experiments and training programmes at the recently-activated Area 51 1/2 Space Warfare Training Center. Mr. Gene Valido, the director of Area 51 1/2, had an impressive array of advanced weapons platforms rushed into testing in order to coincide with the Spring 2000 FTX at the Mapultian National Training Grounds.
Unfortunately, the quality of Recruits (mainly culled from the Mapultian School of the Americas) proved poor at best. Here are Mr. Valido's initial findings:
---
Area 51 (1/2)
Training Progress Report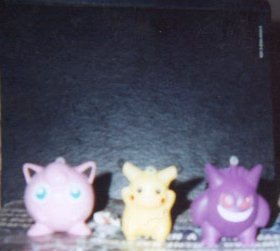 Here's a group shot of "Section Eight", our first Space Warfare Center Recruits. From left to right: Recruit "Puffer", Recruit "Picky", and Recruit "Jolly".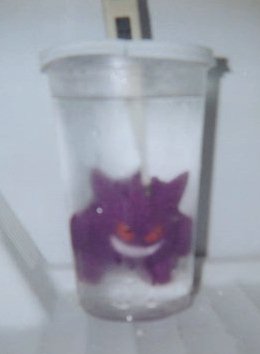 Recruit Jolly undergoes Cryogenic Conditioning. The thermometer is reading "E" at this time.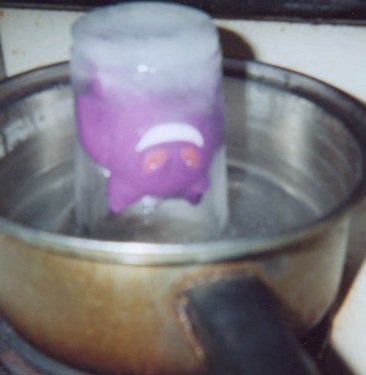 Recruit Jolly now goes through Thermodynamic Reversal.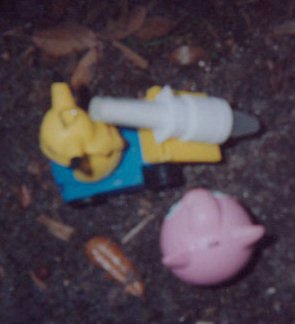 Recruits Picky and Puffer check out the Multiphasic Laser Jeep.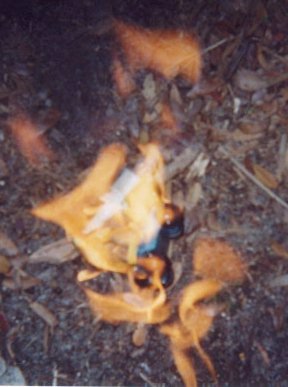 OH NOOO!!! PICKY!!!! You forgot to take the Safety Cover off of the Focusing Collimator!!!!!!!!! Oh NOOOOOOOOOO!!!!!! BAAAAD PICKY!!!! BAD!!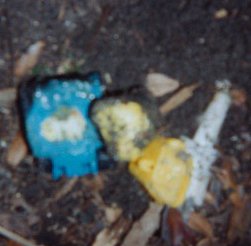 Tow Truck!! Tow Truck!!
After a thorough examination, our Chief Engineer, stated that "Well, ya canna have all those electrons runnin' about with no place to go ya know. Sumthin's gunna give ya know. You canna change the laws of physics!" Since I don't speak Scot very well, I had a few drinks and it started to make sense. That's what you get when you don't follow procedure! The Mutiphasic Laser Array is a hopeless pile of junk and so is the operator Pfc Piky. (or is it Pikay, we lose SOOOO many of them here)
Pfc. Pika (or Picky, we lose SOOOO many) Cause of Death: Massive Accumulation of Beta Electrons. (MA-BE)
Recruit Smiley was so happy to be thawed out from the cyrogenic chamber, he volunteered to stand watch at post 4A and daydream of the stars!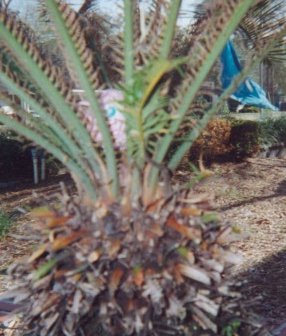 Recruit Puffy (or is it Puffer, we lose SOOOO many) tries his luck at Camoflaged Obeservation. He needs LOTS of work in the art of concealment.
As our work continues, we will send more updates and the results of the FPB and Minisub. (As soon as we can recover the wreckage)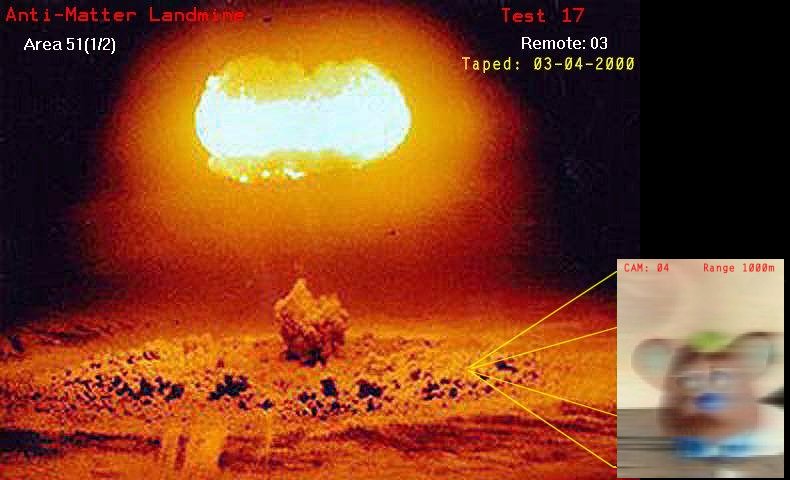 To: Greeley Recruit Processing Center
From: Area 51(1/2) Space Warfare College
TO WHOM IT MAY CONCERN:
We've had a little accident at the Anti-Matter Test Range. The Remote Observation System duly recorded one of our weekly tests out at the range. The Cam at ground zero took the inset photo (above) of what appears to be either a Recruit or a Feral (wild) Furby. Since the area is still a little hot, and we don't expect to find much anyway, perhaps you could assist in the identification of the Furby in the photograph.
Now a rant: I MUST ASSUME THAT I CAN NOT LEAVE FOR A SINGLE WEEKEND! DO THE WORDS "NUCLEAR TEST AREA! STAY CLEAR!!!" HAVE ANY MEANING AT ALL? ARE SIMPLE READING SKILLS TOO MUCH TO ASK!!!!!
Thank you, I feel better now.
---
Back to the Furby Military Academies.
---
Last Updated 13 Mar 2000
Contact for this page: WebMaster@BabylonByCandlelight.com