---
| | |
| --- | --- |
| To: Greeley Command Center | From: Area 51(1/2) |
| Attention: Lt Gen J. Webb | Los Sanganos, Fl. |
| Re: Furbinator Experiment Termination | Secret Weapons Division |
| | Furby Military Academies |
The following is the update on the Furbinator Experiment Terminal Phase. Please decode and post as deemed fit.
Declassified 26 July 2000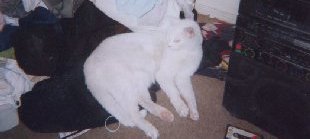 Our alarm/hunting cat, "Samson" has been awakened by a rather rude noise.
---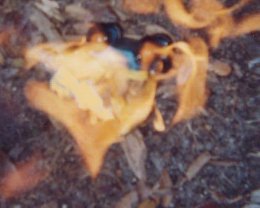 The rude noise is a Delorian that has been wrecked by an anti-tank mine along the perimeter. "Samson" is really NOT happy about his beauty nap being cut short.
---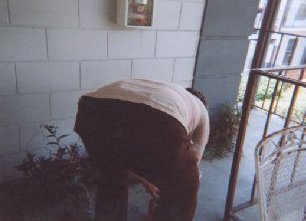 At this particular moment, I was preparing to take some reading from an upcoming test launch. "What do you mean by WIDE ANGLE LENS???? WHO SAID THAT!!??!!"
---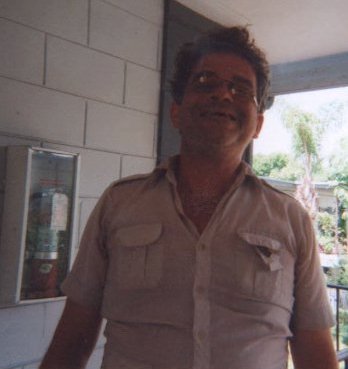 My cat has caught something. Ooooo he seems so happy playing with the little Furbinator.
"FURBINATOR?????? SECURITY!!! LEVEL THREE CONTAINMENT FIELD SECTOR 5/4 NOW!!!
"AND SOMEBODY BRING SOME CIGS!!!!"
---

Sadly, No! Gladly, the unit fell into a vat of Molten Spinach/Tofu after the cat flung it against the the guardrail. Not a good idea to wake a cat for no reason! These are righteous words!
---

Another shot of the unit after its self-destruct package detonated. Our CMO should have a post-meltdown exam finished soon.
---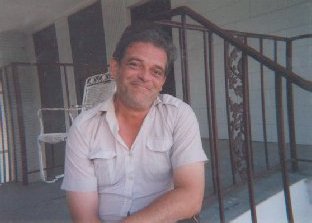 Oh I DO love my little job here!!!!
Mr. Gene Valido
Dept. of Scientific Silliness
Director of UFO Exploitation at Area 51(1/2)
Furby Space Warfare Research Center
---
Back to the Furby Military Academies.
---
Last Updated 26 Jul 2000
Contact for this page: WebMaster@BabylonByCandlelight.com